Today in gym Mr. Vanderlinden set up two games of floor hockey because we'd been really awesome in gym last week. Also, one of the students shutout all three teams he played against which was awesome. For math, we are trying to make a system that will let us work above the project board without having to step on it. We had to measure ladders, the height of the project board, and the width of the project room so that we can figure out how to get this done. In social studies we continued on our Athenian democracy essays, and in daily 5 we started working on storyboards of Greek Myths for Jeff Stockton.

​Tomorrow is Repsol, and we are back in the pool. Please make sure to bring your swim gear!

Powered by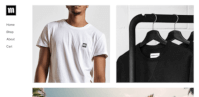 Create your own unique website with customizable templates.