Today the Grade 6's practiced for the Social Studies PAT - we looked at the Iroquois Confederacy, and it went really well! We reviewed La Grande Paix de Montreal, which was a treaty signed by First Nations groups and the French and acted similarly to the Canadian Charter of Rights and Freedoms now. In science, we looked at graphology, which is the study of handwriting and typing. We attempted to identify who had written a ransom note in our class, and discovered that it was one of the students in grade 5. During gym, we had a lockdown that turned out to be practice. Also, yesterday we started to read a novel together called Ender's Game. There was a movie made several years out of it. It is about a boy named Ender, and there appears to be some sort of alien invasion of Earth going on - but we're not sure yet!

​Tomorrow we will be doing a PAT practice test for science. This is a multiple choice test, but if you want to do some review on Quest A+ tonight, awesome.

Powered by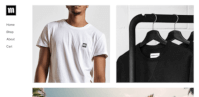 Create your own unique website with customizable templates.