Today in gym, we continued spartan training. Mr. Vanderlinden said that there's a chance we might be bringing out the climber soon, which would be amazing. In Daily 5, it was our last chance to finish our writing challenge of writing super short stories. The grade 4's presented in an assembly. They've been learning about the upcoming Pyeonchang winter Olympics and how athletes need to be resilient. In social studies, it was our last chance to finish up notes on Athenian democracy. Starting next week, we'll be writing about the question "to what extent was Athenian democracy fair and equitable." This is a good question because it makes us think critically about an important time in history.

If you have not brought back your signed report card envelope, it MUST be back to the school by Monday.

Powered by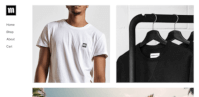 Create your own unique website with customizable templates.