Today we had an assembly about what every class in the school has been doing. In gym we did Indy 500 with added elements of Mr. Vanderlinden throwing dodgeballs at us. We are starting to research the municipal election in social studies.

If you have not brought in your field trip forms, then please do so ASAP next week as we go on our trip on Thursday.

Powered by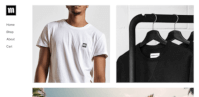 Create your own unique website with customizable templates.