Today we had an assembly about the needs of our seed that is trying to grow on a rock at the front of our school. During PE, Mr. Vanderlinden showed us the Spartan Race which we are going to replicate in our gym.

Today was also student vote. We actually got to vote on real candidates that are in the municipal election. Student vote is usually a good predictor of who will win the actual election, but Mr. Stanley cannot release the results of the student vote until after the actual election has finished.

Powered by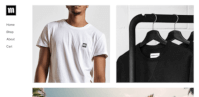 Create your own unique website with customizable templates.