Apologies for the lack of blog posts so far this week - our days have been jam-packed and we've been finding ourselves using every available minute this week.

Today we discussed "Student Vote" which will take place in our school tomorrow. This is a chance for the boys to share who they think the best candidates are for Mayor, Ward 8 Councillor, and Ward 8/9 CBE Trustee. Every boy in Grade 5 and 6 will cast a vote tomorrow in our very own polling station.

Powered by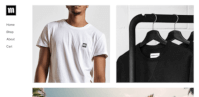 Create your own unique website with customizable templates.