Mr. Fong was away today, so half of his class joined us for the entire day. Today we had Spartan Training in PE - there was an extra block added to the vault, and an extra ladder added to the climber station. In the project room, we started to lay out the different elevations of Calgary using chalk. Some of us are really chalky now. Some of us worked on our essays during finish-up time, while others worked on tree research, or a challenging math problem. Mr. Fong's students had a package of work to go through - they wrote stories, and poems, and worked on some math. The kindergarten and grade 1 students shared their learning in an assembly today, and we had our first lockdown practice. Mr. Stanley had to call 911 during the practice, because that's just part of the job. The emergency services were expecting the phone call - teachers are supposed to call during practice lockdowns.

This is the challenging math question some of us tried to solve. It's about finding the scaling factor to scale Calgary down to the size of our model. Calgary is approximately 23.5 km wide, and our project board is 373.5 cm wide. You can use algebra to solve this problem IF YOU DARE.
Powered by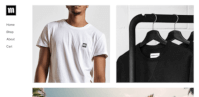 Create your own unique website with customizable templates.