In math, we worked on more geometry. Specifically, we worked on: rotating shapes, translating shapes, and reflecting shapes. These are all examples of transformations. In science, we continued researching different things in our solar system. Did you know that the Earth's orbiting speed around the sun is approximately 30 km/second.

Tomorrow we are going to the sports hall of fame. Be sure to pack a lunch, and the bus leaves promptly at 8:30 - so do not be late. Please remember to wear your ABP golf shirt to represent the school. If you have ordered hot lunch, a special lunch will be provided to you.
Powered by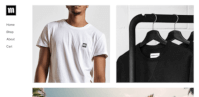 Create your own unique website with customizable templates.