In gym today, we started working on basketball - which is great, because it's one of Mr. Vanderlinden's favourite sports. The painting committee has pretty much finished painting half of the project board, which is looking fantastic. In science, some of us are ready to start hanging up planets, and Mr. Stanley hung up Pluto (aka two blue stones glued together) today. In math, we talked about enlarging and reducing shapes, and we learned about the first quadrant of the Cartesian Plane. We also continued working on Mystic Roses.

Reminders: Assessment letters went home today. Please sign it and return it to Mr. Stanley. Also, please make sure that your child's Visual Journal returns to school promptly.

Powered by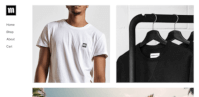 Create your own unique website with customizable templates.