Today in science, some of us have finished papier mache for our planets, and we have started to paint them. For gym, we did Indy 500 with Mr. Fong's class. For Daily 5, we read the myth of Meleager and Atalanta and their boar hunt, and s

ome of us wrote notes to Jeff Stockton! We also met up in our project board committee groups to talk about future plans for the project board. Have a nice weekend!
Powered by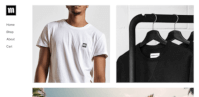 Create your own unique website with customizable templates.