Today was our last time working with Jeff Stockton for storytelling. We spent a lot of great time with him. He taught us a lot about public speaking, which is a really important life skill. We are feeling lachrymose about our time with him ending. We enjoyed storytelling, and it was something different for the last three months. He told us a lot of great stories such as The Boo Hag, Perseus, and Beowulf and Grendel. The day was a little bit crazy with a lot of running around getting ready. At the end of the day, we started using Plickers, which is something we will use in math. You can Google Plickers, or watch videos of classes using them on Youtube.

Reminders for tonight: Don't be late! Doors open at 6:00, and the performance in the gym will begin at 6:30. Wear your formal golf shirt. Wear other lucky clothes so that you feel comfortable, or bring a lucky charm if you want to.

Powered by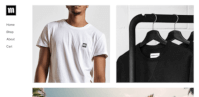 Create your own unique website with customizable templates.