Today we started to make papier mache models of planets in our Solar System. Some groups have been using Tinkercad to design objects that they will 3D print. This afternoon, we met with our storytelling groups to continue practicing. Reminder that our storytelling night is Thursday night. In gym, we started playing sledge hockey, because the Paralympics are currently on.

​Just a reminder that we have Repsol tomorrow, and we are in the pool, so please bring your swimgear.

Powered by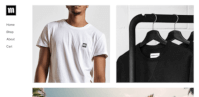 Create your own unique website with customizable templates.