Tomorrow we are papier macheing our model of Calgary. As such, please DO NOT wear your ABP clothes - instead, wear clothes that you can get messy. Tomorrow afternoon, we have a guest speaker coming to our classroom to speak to us about tourettes syndrome and how we can support people with tourettes. Friday is pajamas day, BUT for our class, Mr. Stanley has negotiated with Mr. Baustad to make it a Christmas Day sweater day as well.

Today we had some wonderful Grade 4's join us in the classroom. In math, we practiced drawing 3D shapes, and spent time finishing the chicken wire on the north side of our model of Calgary. In science, we continued researching for our debate, and Mr. Vanderlinden said he would be interested in judging the debate. In gym, we played Manhunt again.

Powered by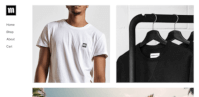 Create your own unique website with customizable templates.