Welcome back!

Today was our first day back from Spring break and we are ALL so happy to see Mr. Stanley again! HOORAY!

In math, we worked on place value, including place values up to the millions spot, and down to the thousandths spot. In social studies, we started to examine the Iroquois confederacy. We will compare and contrast it with Canadian Government, and Athenian Democracy. In science at the end of the day, we watched a video about the phases of the moon, which include new moon, waxing crescent, first quarter, waxing gibbous, full moon, waning gibbous, third/last quarter (we're unsure about the naming), waning crescent, and then back to new moon.
Powered by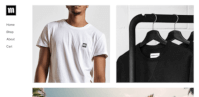 Create your own unique website with customizable templates.