Today in gym, we practiced for our knights challenge. We had an assembly, and the Grade 2 class shared about Arctic Winter Games. They started in 1970. In science, we did a quick demonstration about air pressure where if you put the same volume of air into a smaller and smaller space, the air pressure increases. In Daily 5, we wrote stories in groups, where each person got two minutes to continue on the story.

Next Thursday, our class will be having a pizza party after the Grade 6 PAT.

Powered by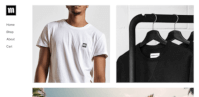 Create your own unique website with customizable templates.